Renewing Self-Confidence After Your Partner Cheats
Have you ever been cheated on by someone you loved and trusted? Have you ever cheated on someone you say you love and trust? Many people have been hurt by someone in our lives. Some choose to be malicious and seek revenge, some choose to be silent, some choose to hurt other people, and others choose to share their lessons learned, respectfully. Emotional pain can be crippling and can also distract you from so many areas, including your professional life, when it is not managed properly.
After seeing the news about Tristan Thompson admit to cheating on Khloe Kardashian, yet again to father another woman's child, I can't say that I'm shocked. I was, however, quite sad to see the lack of confidence and self esteem Khloe continues to show that she struggles with. Readers of my blog can expect confidence affirmations, tips, and experiences for growth. I am by no means an expert on relationships, but I'm the expert in what has happened in my life (as are you). As someone who studies communication, connection, and influence I know that whether you are struggling in a romantic relationship, business relationship, or even a friendship, all relationships thrive on effective communication.
According to People, Tristan says that the paternity results of Maralee Nichols conclude that he is the father of her son. He and Khloe were apparently reconciling from the last cheating escapade, and his seed has struck again! After reading more and more about Khloe after going down a rabbit hole of her history with men, feeling sad, connected, and embarrassed for her- I was inspired to share this blog on cheating and infidelity. She's had her revenge body, faces, diets, and you name it. One thing remains the same- these NBA cheaters can't get enough of her and she can't get enough of them. Why does this vicious cycle seem to repeat itself? I say it has a lot more to do with her lack of self confidence and emotional intelligence. A confident and emotionally intelligent woman will not allow for a man to manipulate and emotionally abuse her. In my experience with dating, I can wholeheartedly admit that in my past, I did not have the confidence and emotional intelligence to do what was truly best for me and subjected myself to unneccesary pain while trying to accomodate men who were not prepared for a loving, monogamous relationship. Why do people who are deserving of healthy relationships willingly subject themselves to this type of pain?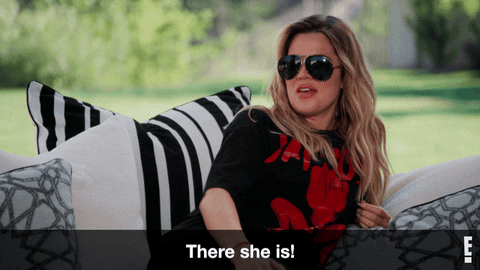 Cheating Isn't Just Physical...
When Tristan Thompson first got caught being the creep that he is during the scandal with Jordyn Woods, Khloe went straight to the sewer with Jordyn. No high roads were taken. She blamed her for breaking up her family, and was quick to excuse the behavior of her baby daddy. Simply because he was her baby daddy. Sure, she may love him. She may be IN love with him, but one thing I know for sure is that Khloe needs to be just as IN LOVE with HERSELF before she continues to let these men out here slang their d*cks around and make her look stupid.
Humans crave connection and we are emotional creatures. I've had my fair share of failed relationships and I'm pretty sure that cheating was involved in many, if not all of them in some form. I've realized that cheating isn't just physical. As Bridgett Michele Lawrence stated in her article on Match.com, cheating is a common problem in many relationships. When one partner discovers that the other is cheating, there are heart-wrenching emotional effects. Unfortunately, cheating cannot always simply be defined as having sex with someone outside of your relationship.
In one of my first 'serious' relationships, I was with a man who adored me, loved me, and did so much to show how much he appreciated me. The problem was that I was not happy in the relationship and when we spoke about that, and I wasn't as honest as I should have been. I was afraid to have an uncomfortable discussion, so I began talking to another man that I was comfortable with. We never actually had a physical encounter, but you would have cringed at some of the explicit messages we were exchanging with one another. Messages that a woman in a relationship with a man has no business sending to another man.
I'll never forget the day that my then boyfriend woke me up with my phone in my face, showing me the messages he read, asking me who this person was, and why I was talking to him. I was mortified and immediately felt regret. Part of me did want to get caught; however I apologized over and over for what I did because I knew it was wrong, but I wasn't mature in how I handled my unhappiness. I told him that it didn't mean anything, but I knew that if I flipped the coin, I wouldn't have been OK with him doing those same things behind my back. At the end of the day, this is a form of cheating. I had inappropriate conversations with someone that I shouldn't have as someone in a committed relationship. From that day forward, I swore to myself that I wouldn't ever make that mistake again. I promised myself to have the uncomfortable conversations because the pain I caused him was completely unnecessary and heartbreaking because of my selfish behavior and my lack of emotional intelligence. My inability to communicate my honest feelings caused more harm than was needed.
There's always a price you pay for speaking up or for being silent. Which price is worth it?
Cheating Begins with A Conversation (including ones that aren't happening)...
In recent years, I've had my fair share of unavailable men in committed relationships reach out in hopes to pursue me. For the male readers- I know there are plenty of unavailable women who do the same. It's easier today for us to ignore our issues at home, distract ourselves with other people, with addictions, or inappropriate experiences that may temporarily fill a void, but what is the price to pay for our silence? Why are so many humans unwilling to share their true desires and feelings with the person they love? Not many people want to have that uncomfortable conversation. It's perfectly normal to feel that level of discomfort, but the discomfort and pain grows with silence.
Why are people so afraid to have that conversation with their partner? Why is it easier to distract themselves by engaging with others outside of the relationship? When we understand why we are afraid and ultimately decide to take the more comfortable route, the easier it will be to begin adjusting our approach, getting uncomfortable, and moving into a healthier place. Esther Perel mentions in her blog that 'the art of conversation is about healthy amounts of both: thoughtful speaking and hardcore listening, asking questions and navigating commonalities and differences'. It's necessary to do, but it's not easy.
While many of my clients struggle with self confidence and finding clarity in what they should do, there is one area that tends to remain the same - they are stuck in a comfortable pattern. While the pattern is NOW uncomfortable for them, they may have been comfortable with this long before our conversations began. Unlearning patterns and habits is a lot harder than one may think. It is a huge disservice to those who behave this way and remain in their safe pattern, because it creates an underlying resentment towards yourself for ignoring your own needs. You can't operate and serve to your highest potential in this way. When my clients begin the work once having more self awareness, increasing their emotional intelligence level, the opportunities to shift the dynamic in their interactions are undeniable.
The Way to Move Forward...
There are too many people who enable this destructive behavior- entertain and engage in inappropriate conversations, rather than shut them down out of respect to themselves and their partner. As mentioned, it all begins with a conversation. Unfortunately, Tristan was not able to express his true feelings to KoKo and it's a bit too late. She may give him another shot, or stand by her words wanting to have another child with him for the sake of having only one baby daddy; however whatever she chooses to do, I sure hope that she really begins to love herself enough to break these patterns. At least for her daughter's sake.
It can be hard to know what the best course of action is when your partner cheats on you. "Do I end things? Should we work through it together, or should this instance represent an ultimate betrayal that cannot be repaired?" Led by curiosity, many people opt for some level of forgiveness in order not only maintain contact with their significant other, but also continue dating them as if nothing had happened at all--a "creative" approach known colloquially 'the catch-22'. The most important decision in any case is to do what is best for you. Be confident enough in what it is that YOU want, what YOU deserve, and what aligns to YOUR heart's desire.
As my token of appreciation to you for reading this blog and being a support to my coaching business, please download my FREE ConfidenceUp App (currently for iOS only). You'll have confidence affirmations sent to your phone each day at your desired time and have the option to set up widgets to your home screen if you'd like rotating affirmations throughout the day!
Now, I'd love to hear from you. Please feel free to share your thoughts below directly in the comments. I'm always open to a good conversation.
Brittanni Below, MBA is a confidence coach based in Houston, TX that provides services to help overwhelmed professionals with confidence to level up and live a more authentic, balanced, and fulfilling life. By increasing emotional intelligence, understanding what is distracting you from success, Brittanni helps you transform fear, lack of confidence, and life challenges into the tools you need that push you to your highest potential. If you're interested in confidence coaching, book your first $59 coaching session with Brittanni here.